Prime Real Estate in Panama: Volcan Pacifica
Prime Real Estate in Panama: Volcan Pacifica
Volcan Pacifica is amongst the finest real estate in Panama, and provides high-quality homes in a lush valley up in the mountains of Volcan, Panama. You will experience an excellent standard of living and the benefits of living in a secure, beautiful, remote mountain community - with permanent Spring-like temperatures.
Volcan Pacifica: real estate in Panama at its best
The location of Volcan Pacifica predisposes it to be safe, quiet and serenely beautiful. It backs onto the remote, undeveloped foothills of Volcan Barú but opens out into two small valleys. With good roads and excellent infrastructure there will be easy access to the whole area, including all our social facilities (hotel, clubhouse, equestrian centre and infinity pool). All in all, it offers a near-perfect answer for anyone looking for mountain real estate in Panama, but seeking the cooler, mountain climate which is unavailable on either coast.
Get Prime Real estate in Panama - without any of the risks
Our Commitment To You: As your long-term partners at Volcan Pacifica, we take your well-being and peace of mind seriously, and are therefore committed to supporting you - right through this exciting journey. We have a pretty well seasoned real estate team in Panama, some of whom are based directly in Volcan, within about 20 minutes of the development (and in Sunset Point, Bocas del Toro, our high-quality waterfront development), so let us help you begin that journey.
The Location of Volcan Pacifica in relation to Volcan Barú

(Notice Volcan town and Nuevo California to the left, Boquete to the far right)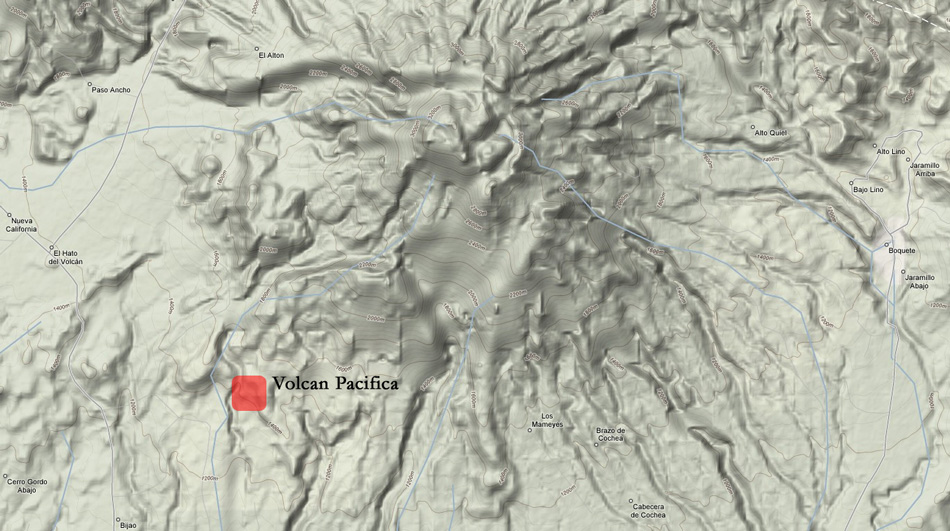 Copyright 2008-2009: The DreamScape Group: Real estate in Panama at its best.